Adult Programming
8 Week Session September 5th – October 29th
REGISTRATION REQUIRED
Adult 2.5/3.0 Drill and Play
Mondays 7:30-8:30 pm (no class September 5th)  Member: $105, Non-member: $140

Women's 3.0 Team Drill and Play
Mondays 9:00-10:30 am (no class September 5th) Member: $158, Non-member: $193
Women's 3.0 Open Doubles Play
1.5 hours of match play with different partners, space is limited so sign up now!
Wednesdays 9:00-10:30 am Member: $80, Non-member: $120
Women's 3.5 Team Drill and Play
Thursdays 9:00-10:30 am Member: $180, Non-member: $220
Women's 3.5 Open Doubles Play
1.5 hours of match play with different partners, space is limited so sign up now!
Tuesdays 9:00-10:30 am Member: $80, Non-member: $120
Women's 4.0 Team Drill and Play
Mondays 9:00-10:30 am (no class September 5th) Member: $158, Non-member: $193
Men's 3.0/3.5 Open Doubles Play
1.5 hours of competitive match play. Space is limited so sign up now!
Wednesdays 7:30-9:00 pm Member: $80, Non-member: $120
Men's 3.0/3.5, Ladies 3.5/4.0 Singles Match Play
1.5 hours of competitive singles match play. Space is limited so sign up now!
Sundays 9:30-11:00 am Member: $92, Non-member: $132
Adult Coed Drill and Play
Through point play, the instructional focus is on doubles strategy. Open to all levels with match experience. Fridays and Saturdays Drop-in open.
Tuesdays 9:00-10:30 am  Members: $180, Non-member $220
Fridays 9:00-10:30 am Member: $25, Non-member $30
Saturdays 9:00-10:30 am Member: $25, Non-member $30, Saturdays class held at Grand Geneva
Advanced Adult Coed Live Ball Drill and Play (Drop-in)
This is for men with a 3.5+ or women with a 4.0+ rating. Singles and Doubles games and drills.  Extremely high energy point play. Please contact Paul if interested.
Member $15, Non-member $20
Adult Coed Cardio Tennis (Drop-in)
Classes held at Grand Geneva
Fun group activity for all abilities.  Ladders and cone drills will be used for an ultimate, high energy workout set to music.  Be ready to hit a ton of balls and move! 
Tuesdays 8:00-8:50 am Member: $12, Non-Member: $17
Fridays 8:00-8:50 am Member: $12, Non-Member: $17
USTA Start / Restart
Whether you have never held a racquet or have not played in years, LGT offers the tennis program for you.  Through the USTA, Start/Restart Tennis program introduces new adult players and welcomes back past players at the introduction level.  This program teaches technique, builds skill, and gets you ready to play and enjoy the great game of tennis.
Thursdays  6:00-7:00 pm Member/Non-member:  $89
Fridays 9:30-10:30 am Member/Non-member:  $89
Greater Milwaukee Indoor Tennis Association (GMITA)
Women's 3.0, 3.5, and 4.0 doubles inter club travel league begins in October. Please contact Beth or Robin if interested.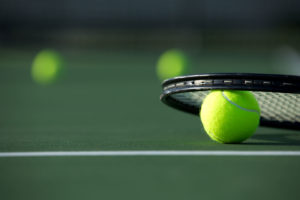 REGISTRATION:
(262) 812-0033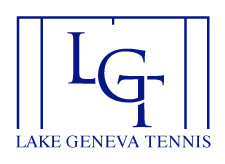 For Registration please call:
(262) 812-0033